Back to the July-August 2023 issue
Check Out LMC's Budget Guide Before You Set Your City Budget
By this point in the year, most cities have discussed priorities and are now putting final touches on their 2024 budgets. Before your city adopts its next levy, it is important to learn about any new laws that may impact your city's budget.
The League of Minnesota Cities' (LMC) Budget Guide for Cities is a great place to learn about new state and federal laws that significantly affect city budget decisions, including annual financial figures for minimum wage, cost-of-living adjustments, local government aid (LGA), PERA and payroll withholding updates, and more. This guide is updated annually, shortly after the close of the legislative session, and can be found at lmc.org/budgetguide.
---
GreenStep Cities Program Captures the Attention of Minnesota Schools
The popular Minnesota GreenStep Cities program, now nearly 150 members strong, has recently inspired the creation of a similar program designed for public and private K-12 schools in the state. Like GreenStep Cities, GreenStep Schools is a free and voluntary best practices-driven program.
Differences between the two programs include the specific best practice categories and actions recommended. The menu of best practices options for GreenStep Schools applies to the education sector and its unique opportunities, including environmental studies, and engaging students in learning about and improving their schools and communities.
The primary goals of GreenStep Schools are reduction of environmental impacts and achievement of cost savings in buildings and grounds; improvement of the health and well-being of students, staff, and community; and to provide effective environmental and sustainability education, linking to STEM (science, technology, engineering, and mathematics) careers. GreenStep Cities and GreenStep Schools are potentially compatible programs and encourage city-school collaborations when possible.
The GreenStep Schools pilot version launched in 2020 and has gained interest across the state. By the end of last year, contacts at 15 school districts, 36 schools, and 44 resource organizations throughout Minnesota have expressed interest in the pilot program. If your city's schools or local school district is interested in learning more about the Minnesota GreenStep Schools program, they should contact Jonee Kulman Brigham at kulma002@umn.edu or visit www.mngreenstepschools.org.
---
New Salary & Benefits Survey Launching in 2023
Since fall of 2022, the League and its partners, Metro Cities and the Association of Minnesota Counties, have been working to find a new vendor for the Local Government Salary & Benefits Survey. After a very thorough request for proposals process, the partners unanimously agreed to work with Arthur J. Gallagher for the 2023 salary and benefits survey, which will launch this summer.
The survey tool allows you to compare the salaries and benefits of your staff to those of other organizations throughout Minnesota. The new survey will not only be able to provide data cuts including average salary data, but there will be an option to also offer incumbent data for city staff who prefer to work with raw data for compensation analysis. LMC staff will reach out to city staff responsible for completing the survey with more information about the launch of the new tool.
---
Long-Time LMC Lobbyist Gary Carlson Enters Retirement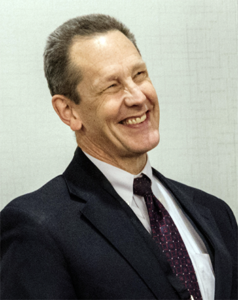 If you needed an organized log of every bill's status in the busiest legislative session in state history, Gary Carlson had you covered.
When LMC staff wanted to take a guided tour of the state Capitol and learn the history of every nook and cranny within the building, Carlson made time.
If a reporter needed a briefing on a historic legislative topic — no matter how obscure — Carlson welcomed their inquiry.
If Minnesota cities felt unaccounted for at the Legislature, Carlson was there to be a dedicated, nonpartisan advocate.
Carlson, the long-time LMC intergovernmental relations (IGR) director, announced his retirement in December 2022 and concluded his final legislative session as a part-time IGR adviser in June. Even though Carlson won't be around the League building or the Capitol (we'll see if he can stay away), his impact on local government and LMC will be felt for many years.
A few of Carlson's achievements during his 32 years with the League include:
Reworking the local government aid formula multiple times throughout his career.
Securing funding to enhance city services.
Securing and enhancing pension finances and policies for the retirement security of thousands of public employees throughout the state.
Securing sales tax exemptions for local governments.
Riding his bike to work rain or shine.
Being a go-to human encyclopedia on Minnesota-related topics.
Leading a stalwart IGR team that will continue to protect cities' needs after Carlson's retirement.
Creating a reputation of resilience, dedication, and reliability for the League of Minnesota Cities at the Capitol.
---
NLC City Summit Slated for Atlanta in November
The National League of Cities (NLC) 2023 City Summit is happening Nov. 15-18 in Atlanta, Georgia. This is an event where city staff and elected officials learn about the issues affecting local government and expand their professional network. At City Summit 2023, NLC will showcase the impact of local leadership, share best practices, and demonstrate bold actions that these leaders are taking on behalf of their residents. During this national event, you'll connect with experts as well as your peers from across the country, and network with thought leaders from the public and private sectors. Learn more and register at citysummit.nlc.org.