Environmental Coordinator
Take care of trees, lakes, streams, wetlands, and rain gardens in cities. Help residents recycle, compost, use energy wisely, and keep the air clean.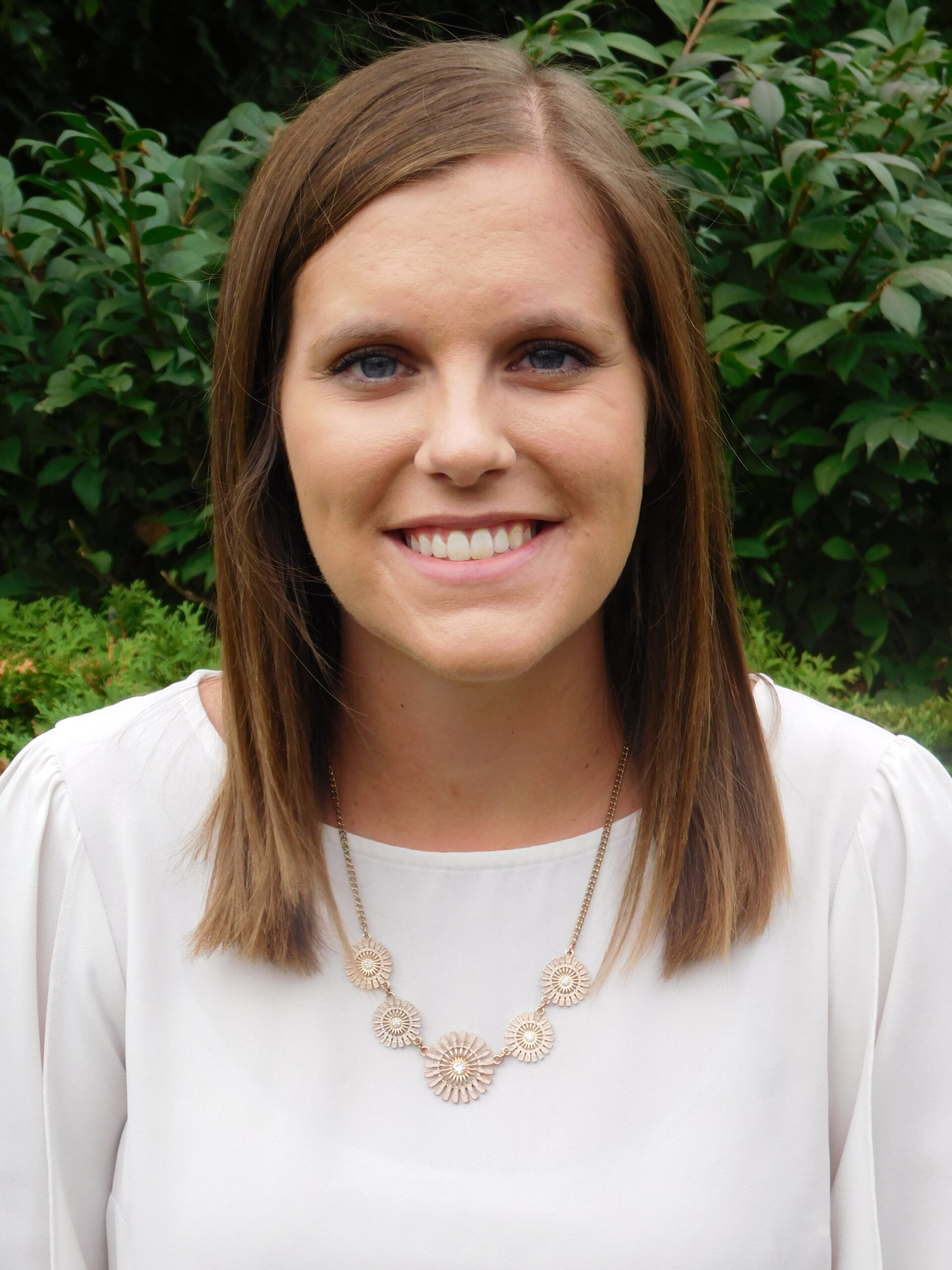 Amanda Bednar, environmental coordinator, Elk River
Why she shows up: You're very connected to what's going on in the community at the city level. I like the direct resident contact. It is very important for me to feel like my work is effective and I benefit people. I always thought I would work in the private sector as a consultant, and while I definitely see the benefit of that kind of career, I really enjoy the size of our city government. There are great benefits, and it's a really great place to start. I really enjoy learning from other disciplines. I have access to other departments—I'm learning from engineering; I'm learning from planning. I don't feel like I'm confined to my specific job responsibilities. There is just a lot of opportunity.
How she got the job (and how you could too): My undergrad is in environmental studies and communication. I was very interested in environmental topics, and my degree was very broad and prepared me for numerous job opportunities. It focused on how we relate to our environment, and how you make people care about those topics. I think having a background in communications and being able to write and speak clearly to communicate with people has especially helped me working at a city government. I frequently write emails, website blog posts, staff reports, letters to residents, and similar correspondence. You need to have good communication skills and the ability to translate what is often technical so the message is understandable and relevant to residents.
I have held numerous different jobs, but I would say it's always beneficial to get as much experience as possible. I interned for a county, worked for a watershed district, and worked for a nonprofit recycling company. In my previous job working at another municipality, I focused solely on recycling and waste reduction. I've kind of bounced around a bit, but fortunately for me, my education and those work experiences came back together in this position at Elk River.
What's the job like? I do have a desk job. I spend a lot of time in an office cubicle taking phone calls and answering questions, crafting written correspondence, and preparing educational materials. I also get out in the field a lot, which I really appreciate. Field work includes inspecting wetland, or visiting the landfill to make sure they're meeting all the necessary regulations. I do numerous preliminary site visits with residents. Our city staff is great about getting out and meeting with the public. We work very close with Sherburne County, the county soil and water conservation district, Elk River Municipal Utilities, Lake Orono homeowner's associations, and numerous other entities. I truly enjoy the variety of work inside and outside of the office.
Are you interested in learning more about a city career? One great way to get advice is to contact someone in your own city or a city nearby. You can ask questions about the job and learn more about training programs that may be available. Connect to city websites and city contact information through the League of Minnesota Cities.