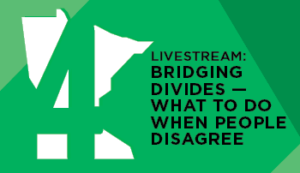 As a city leader, there are times when you work with people who have different perspectives, values, and goals. Combining different visions can lead to new, innovative ideas and creative solutions that keep cities moving forward. However, when emotions run high and positions are deeply held, these situations can also lead to conflicts.
On Sept. 21, the League hosted a free livestream with counties, school boards, and townships to explore how to effectively diffuse conflicts and work to create solutions in your community.
View the session recordings:
Read the Bridging Divides Handbook (pdf).