close
How to save a PDF
If you would like to save the page you're viewing as a PDF document, here are the steps:
---
Click icon with 3 stacked dots / or lines to the right of the URL bar at the top of your browser
Select the "Print" option
A pop up window like this one should appear, ensure the Destination field is set to "Save as PDF" (this may be a dropdown or "Change" button)
Click "Save," then select the location and name for the file on your computer
Bridging City & Community
City clerks play an integral role, bridging city hall with the council, community, and fellow city staff. If you're new to your role as city clerk, mark your calendars for the 2022 Clerks Academy happening this fall!
During this blended-learning program, you'll combine on-demand, online coursework with in-person sessions to explore current legal requirements, issues, and challenges that will help you navigate your complex role. Find out more below!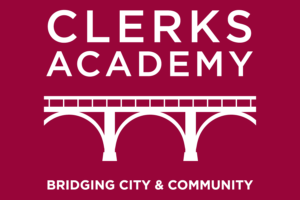 Gain fundamental skills to help you succeed!
2022 Clerks Academy Program
The Clerks Academy features a blended-learning program featuring online, on-demand MemberLearn courses and in-person sessions at the League offices. (Find out more about MemberLearn below!)
Core Competencies
The League of Minnesota Cities has developed ten competencies for city clerks that are fundamental to success in your role. Competencies fall under three categories: values, knowledge, and skills.
Learn more about the core competencies.
MemberLearn
MemberLearn is an easy and fun way to learn online, giving you access to courses anytime and anywhere! During the Clerks Academy, you will have on-demand courses to complete before the in-person sessions.