Advocate for Cities in 2021
The 2021 legislative session is starting out with a remote hearing protocol, and virtual meetings means advocacy is going to look different this year. Throughout the session, the League help you stay up to date:
Watch live or recorded webinars.
Listen to the 2021 Legislative Series podcasts.
Subscribe to the Cities Bulletin for weekly updates.
And more!
Read below for more information!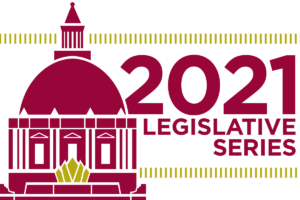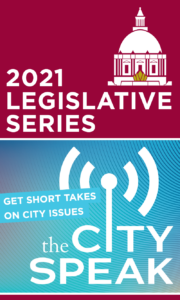 2021 Legislative Series: The City Speak Podcast
Tune into The City Speak for a special series of three podcasts discussing legislative topics. During these short episodes (each is only about 15 minutes!) you'll hear from the League's Intergovernmental Relations team and get prepared to advocate for city priorities.
Don't miss any of the episodes in this series:
Subscribe to the Cities Bulletin
Get the full story from the Capitol on news affecting cities! The Cities Bulletin is a weekly email that has all the legislative news you need, including summaries and analysis of legislation that is of interest to cities. Updates will be sent straight to your inbox once a week during the session. Subscribe to the Cities Bulletin.
Get in Touch With IGR Staff
The League's Intergovernmental Relations (IGR) staff lobbies for city priorities at the Capitol. For real-time, as-it-happens legislative updates, you can follow IGR staff on Twitter. Get to know IGR staff.
Resources to Help You Advocate
2021 is starting out as a year like no other, and though there are changes to how people can advocate at the Capitol, sharing your stories are still a vital part of getting city priorities heard.