Connecting Leadership and Communications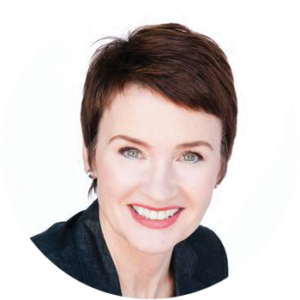 How do we become powerful leaders and inspire others to support us? Getting ideas heard and accepted requires more than just authority to get things done, we need to be better at delivering information, making requests, and influencing people. To bring people together, we need to master the lost art of dialogue – articulating our views and learning more about the other person's views. In this session, learn how acting with authenticity, communicating with clarity and confidence, and showing up as completely as possible helps to serve others and reach our goals.
About Kristine Schaefer
Kristine Schaefer is an executive coach who has centered her career in helping high-achievement experts in business, technical, academic, medical, and scientific fields become more effective as leaders, teammates, and communicators. In that capacity, Kristine has worked with senior leaders at over 250 organizations in U.S., Europe, and Asia, including:
Executives at Fortune 500 companies
Entrepreneurs at scores of high-growth technology companies
Faculty at Stanford University's Graduate School of Business
Principals of venture capital and private equity firms
Clinical and administrative leaders at the Mayo Clinic
Division Chiefs of UCSF's Department of Medicine
Research scientists at Silicon Valley AI research labs
Kristine's passion is drawing out the strategic, creative thinker that lies within each of us. She has designed executive coaching programs to help people at all management levels lead and communicate from their best self.
Kristine's clients value her deep understanding of the context of their work and her ability to help them achieve a greater impact on the organizations they lead. Prior to launching her coaching career in 1999, Kristine was a vice president at Weber Shandwick, a global communications firm, where she was a senior communications counselor to an $8 billion division of IBM; to high-tech startups; and to top trade, economic and government officials in Asia.