Culture, Leadership, & Process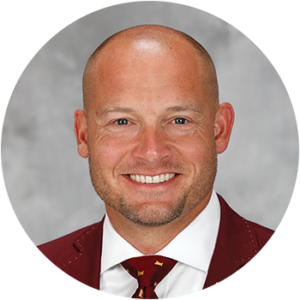 How does the culture of your city impact your team? P.J. Fleck will lead you through the importance of teamwork and strong leadership to get results using his own experiences following the Gophers' historic 2019 football season. Explore how you can encourage your city's strengths to create a positive culture and your own championship programs.
About P. J. Fleck
P.J. Fleck was named head football coach at Minnesota on January 6, 2017. Fleck, 39, is the 30th head coach in the program's history. He has a career record of 52-37 and is 22-15 at Minnesota.
In 2019, Fleck led Minnesota to unprecedented heights as the Gophers won 10 games in the regular season for the first time since 1905. Minnesota also won seven Big Ten games for the first time in school history and Fleck was voted Big Ten Coach of the Year by his fellow conference head coaches.