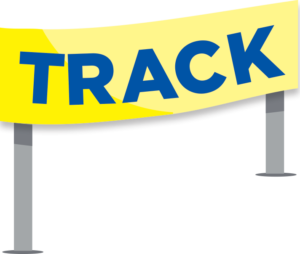 Explore Team #MnCities educational sessions and get your conference game plan together!
Educational Sessions #1
Thursday, June 25 — 10:45-11:45 a.m.
Encouraging New Voices
So often we find ourselves in one echo chamber or another, surrounded by others who share our opinions. These can be shared frustrations over how an architect approaches form over function, comfort in what worked last time versus a different directive, or some seemingly crazy idea a planner thinks is best for the 'placemaking.' This session will explore how the City of Hopkins recently completed its award-winning "Artery" project, which successfully rejected echo chambers through a shared flexibility of team members spanning multiple agencies and entities.
Developing Best Practices for Changing Environment
The fact that summers are rainier is no surprise to cities. Changing precipitation patterns have resulted in a 37% increase in 100-year rainfall events in Minnesota and changes in the seasonality of precipitation. The results? Several natural hazards that increasingly impact public infrastructure. Slope failures, subsidence, and flooding are all hazards that occur more frequently than in the past. This session will take a deep dive into a sustainability case study for the City of Burnsville. You'll see how WSB partnered with Burnsville to proactively identify and mitigate slopes vulnerable to failure that may impact infrastructure or public safety.
Building Engagement Through Well-Being and Resilience
Burnout and resiliency are ever-increasing hot topics as employers seek to understand better ways to engage and retain high performing employees. This session highlights the importance of employee engagement and identifies signs and thresholds of employee burnout. You'll discover the critical links between employee engagement, burnout, and resiliency and discuss how your city as an employer can build resilience and enhance well-being.
Building Your Leadership Presence
Following the morning general session, join keynote speaker Kristine Schaefer to dive deeper into the skills that effective leaders need. We all recognize leadership presence when we see it. Few actually define it, and fewer still know how to help others achieve it. One way to define leadership presence is as "when you show up, people pay attention, and when you speak, people listen." This session will go deeper into the self-awareness and self-mastery needed to have a "strong presence." Participants will walk away with: the capacity to see and hold the big picture; the ability to show up, speak and lead, even under strong resistance; and the power to stay centered even under threat.
Seeing Through the Cloud: A Look at Vaping Regulations
The federal landscape has had many changes in recent months — what does this mean for cities?  Understand impacts on local regulations and how this leads to challenges and successes in Minnesota.
Advanced Cyber Security: You Are Wise to the Hacker, Now What?
You've got the basics down — a strong password and avoiding phishing — and no breaches yet! So what's next? With cyber security, it's not if, but when your city is hacked. Go beyond the basics to learn key steps to prepare your city for a security incident. This session is great for officials from small cities.
City Newsletter Tips and Tricks
Learn writing skills that will make your newsletters more effective in print, email, or web formats. Consider opportunities to reinforce your city's values and branding priorities. During this session, you'll get tips to improve accessibility of your content and expand reach to under-represented communities. Then, clarify how the role of elected officials can complement city communications. This session is great for officials from small cities.
Educational Sessions #2
Thursday, June 25 — 1:30-2:30 p.m.
Handling Disruptive Council Meetings
Disruptions in council meetings can happen for a number of reasons. Join this session to explore effective ways to handle protests, open forums, disrespectful councilmembers, and more.
Smart Planning for Economic Development
Developing partnerships with businesses can help streamline your city's work. See how the City of Becker's industrial park was designated a certified rail site by BNSF reducing up to nine months construction time for businesses. Smart planning can help cities work with the railroad to do pre-construction analysis on environmental standards, geo-technical standards, available utilities, and railroad infrastructure to attract businesses looking for heavy industrial use. It's smart planning.
Emotional Intelligence & Team Development
What is an emotional quotient (EQ), and is it really more important than IQ? Great managers and employees exhibit qualities of emotional intelligence. Discover what that looks like, why it's important, and steps you can take to strengthen you and your team's EQ.
Strategic Planning and Investing in Your Community
What is your city's plan for the next 5-10 years? During this session, explore the step-by-step process to create a short-to-mid-range planning document. You'll learn how each step helps identify priorities and develops actionable steps in a variety of areas, including capital improvement needs, community development, and transportation. This session is great for officials from small cities.
Preparing for Adult-Use Cannabis Legislation: Lessons from the City of Denver
What does adult-use cannabis legalization look like for cities? In this session, hear a first-hand account from the City of Denver, CO. You'll explore the impacts, decisions, and lessons learned on topics from advocacy at the Capitol, what to do with tax revenue, the impact on public safety, and the unexpected social impacts that cities have faced.
Self Interest to Shared Benefit
The City of Prior Lake and the Shakopee Mdewakanton Sioux Community came together on a joint water facility, creating a win-win for both communities. How did this project become a success? Hear from leaders on how they built a shared vision, trust, and a partnership that linked their communities.
Long-Term Financial Planning for Small Cities
Long-term financial planning can seem like a daunting task, but it's also a powerful tool. Learn how you can engage elected officials and city staff with constructive, structured dialogue to achieve your community's goals and build financial resiliency. This session is great for officials from small cities.
Educational Sessions #3
Thursday, June 25 — 3-4 p.m.
The New Wave of Planning and Development
Community engagement is becoming more important in cities' planning efforts, and finding new ways to reach people is a key tool in those efforts. Learn about the community video movement being implemented in Sourcewell's service area and beyond and see how videography can boost community engagement. This session is great for officials from small cities.
Race Equity Impacts on Sustainability Planning
How are race equity and environmental justice connected? Explore these topics as you learn how the GreenStep Cities Program will incorporate race equity considerations into its 29 best practices. You'll also discuss how race equity considerations can benefit your city's sustainability efforts.
Becoming an Employer of Choice
How does your city attract and keep a talented workforce? What makes it a great place to work? How do you expand recruitment efforts beyond the usual suspects by leveraging diversity, accessibility, and benefits? During this session, you'll learn what it means to be an Employer of Choice. This session is great for officials from small cities.
There's No 'I' in Scott County: Collaboration of SCALE
What does collaboration look like in practice? How can partnering across agencies strengthen your city? Learn from the Scott County Association for Leadership and Efficiency on how working smarter together creates big wins for residents.
Preparing for Adult-Use Cannabis Legislation: Your Role in What's Ahead
Adult-use cannabis is on the horizon. What is your role in preparing your city and how can you have an impact at the Capitol? Join this session for a conversation on the future of adult-use cannabis in Minnesota and the issues cities should be thinking about in order to prepare.
The Value of Open Data
Open data is data that is freely available online for anyone to access and republish as they wish. How can this add value to your city? Hear examples from across the state as you learn about the benefits to collaboration, emergency management, smart cities, and partnerships.
Getting Connected: Broadband Options Your City Should Consider
Every community is different, so determining feasibility and needs for broadband shouldn't be a one size fits all. Experts will share options cities have for investing in broadband and establishing goals that meet your needs. This session is great for officials from small cities.
Educational Sessions #4
Friday, June 26 — 9-10 a.m.
Engaging Residents Through Humor and Social Media
Hear how the City of Albert Lea doubled their social media following using humor. You'll develop strategies to inject humor into government communication platforms and consider how to inspire a larger following on social media.
Going Green to Make Green: Economic Benefits of Sustainability
Going green in your city can have an immediate impact on your city's budget. A panel of officials from small to medium sized cities will guide you through ways effective purchasing can affect the bottom line. This session is great for officials from small cities.
Laughter and Leadership: How Humor Can Bring People Together and Make You a Better Leader
Dwight D. Eisenhower once said, "A sense of humor is part of the art of leadership, of getting along with people, of getting things done." Humor is a great aid to many things: forming relationships, building trust, combating stress, and supporting creativity. Learn how to use humor as a leadership tool in this session led by the Theater of Public Policy. Get ready to participate, laugh, and learn how ha + ha = aha!
Welcoming Cities are Thriving Cities: A Spotlight on Hastings
How do cities create a cultural shift towards inclusion and equity? What is the city's role in ensuring that diverse communities from all backgrounds feel welcomed and connected? In this session, leaders and partners from the City of Hastings will show how they have transformed the way Hastings welcomes people from diverse backgrounds into their thriving community. You'll hear how Hastings: identified key partners; navigated tough conversations and resistance; found outcomes and opportunities to come together; evolved with this work over time; and keeps an eye on the future.
Understanding the Opioid Crisis
This session will look at the 101 level of the opioid epidemic as it relates to cities. A lot has been said about the growing opioid epidemic, but what does it all mean? Explore the impact on public safety and certain other public spaces and services, state-wide prevention measures, and multi-agency partnerships that can be a key to success.
Promoting Affordable Housing Development
Lack of affordable housing is a common issue across the state and nation, affecting local economies in many ways. Discover how your community can promote and encourage affordable housing, what tools are available to finance affordable housing, and how you can properly evaluate affordable housing proposals.
Engineering 101 for Elected Officials
As a newly elected official, it's important to know what a civil engineer is and the role they play in your city. Does your city have one city engineer or multiple, and what does that mean? What does a typical street-water/wastewater project look like, and what does it entail? This session is great for officials from small cities.