League of Minnesota Cities hires Lisa Schaefer as new HR director
(Aug. 22, 2023 – St. Paul, Minn.)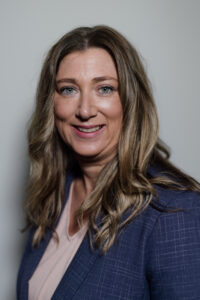 The League of Minnesota Cities (LMC) is pleased to announce it has named Lisa Schaefer as its new human resources director. She replaces Laura Kushner, who retired in July after 25 years in the HR director role. Schaefer's first day with LMC will be Sept. 19.
Schaefer, who is returning to the League after previously serving as the organization's human resources manager from 2006 to 2011, has more than 25 years of experience in municipal government and human resources. She has worked for the City of Edina for the past 12 years, including four years as human resources director before moving into her current role as assistant city manager. Her experience also includes eight years working in HR for the City of Eden Prairie.
Schaefer has a Master's in Business Administration in human resources/organization development from the University of St. Thomas.
"I am delighted that Lisa is returning to the League in the HR director role," said LMC Executive Director Luke Fischer. "Lisa is a trusted leader who is well-known and respected amongst city officials across our state. She is ready and able to help lead our organization into the future – both internally and for our member cities."